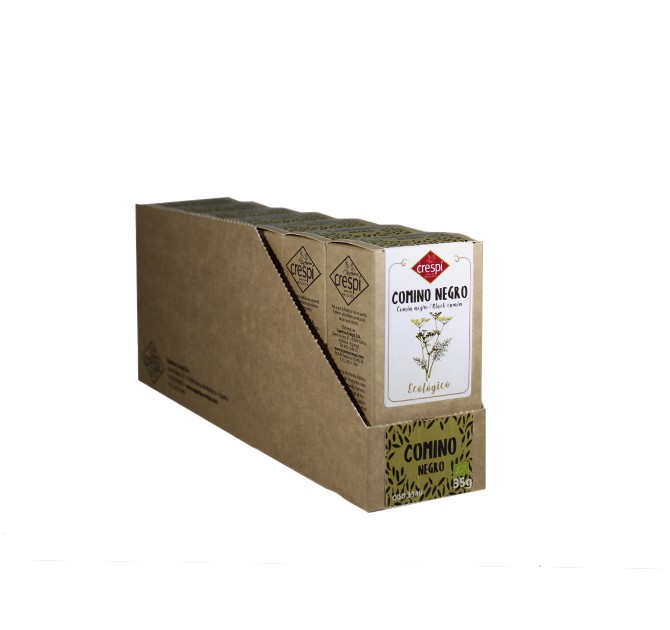  
Display box black cumin ECO 35 g
Pack of 7 units of black cumin / organic nigella.
It has spicy exotic flavor and a slightly sweet nutmeg aroma.
They are very rich to aromatize bread, salads, stews and stir-fry, sauteed potatoes, snacks, dressings and pickles, etc.
It is immensely healthy and brings enormous benefits to the body.